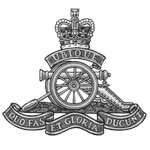 Chapter 5
HMT Devonshire, A Slow Boat to China, January 23 to February 26 1950.
A Slow Boat
In 1950 all long distance travel and beyond the borders of one's own country was generally by sea. The passenger liners were the prime carriers. Air travel was still in its comparative infancy, expensive and the first (and in the world) transatlantic flights by the British Comet jet passenger plane did not take place until 1958. It was long before the 747 revolutionized travel and shrunk the world.
Travel was then, by its very own nature, at a slower pace. And, travel by troopship was at an even slower pace.
At this time the British Army had units in many far flung places across the world. Apart from those in Germany in the Army of the Rhine (BAOR) substantial numbers of troops were stationed around the world, the Middle East – Cyprus, Libya, Egypt, and Aden, in Africa, in Malaya where a war against terrorists was being fought and won, and the furthest from the UK at that time and where we were destined, Hong Kong.
So to get all the troops out, back and around, the War Office had the use of a number of ships. Many were owned and run by the Ministry of War Transport, and many were ex-passenger liners that had been taken over from the Germans at the end of the War as reparations. Some were re-named after English rivers with the prefix "Empire" and run by shipping lines under charter who provided the officers and crew. There was also a military staff to deal with the troops as passengers. These consisted of official travelers, married families, officers, NCOs and lastly the troop deck personnel.
HMT Devonshire
Our ship the HMT Devonshire, however, was different. She was one of several owned and operated by the Bibby Line, a company that had been in the business of shipping – I use the word deliberately – other ranks, troop deck personnel as cargo to and from India and all places east of Suez since the days of the Raj. The ship had been built as a trooper, that is, designed to carry the maximum number, and it follows with the minimum of comfort. She had been constructed in 1938 and was around 11,000 tons. Not a large vessel by today's standards. She had seen a lot of service was diesel powered and with a speed on a good day of 13 knots. The officers were British, and the crew were lascars from Goa 1 in southern India. More about the Devonshire to follow, for she figures largely in this tale.
If you are interested reading about lascars from Goa and how people from East Africa ended up on English ships, this article provides a great over view, "Lascars in the Port of London" ↩