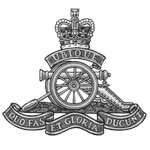 Chapter 6
Hong Kong and the New Territories, February 1950
Before chronicling my National Service experience in Hong Kong, I would be remiss in not setting the stage on which the events played out. Here I provide a short note on Hong Kong, the events in China at the time, and global political scene in the the 1950s with relevance to Hong Kong.
About Hong Kong, 1950s
In 1950 Hong Kong, meaning in Cantonese fragrant harbor, was a British Crown Colony on the SE coast of Kwantung Province, China. The Island and several others were ceded to Britain in 1842, the Kowloon peninsula was added in 1860 and in 1898 a 99 year lease of the New Territories was obtained. These included Mirs Bay, Deep Bay, various islands and the remainder of the Kowloon Peninsula. In all it amounted to 391 square miles. The whole now has, of course, reverted to China when the lease terminated in 1997. The Hong Kong and New Territories of today bear little or no resemblance to the Hong Kong I knew.
During WWII Hong Kong had been captured by the Japanese, surrendering on Christmas Day 1941 and it was in their hands until 1945.
Victoria, the capital, was on the north coast of the Island. The large fishing center of Aberdeen with its harbor full of junks was on the south coast, and further east Repulse Bay. Kowloon was across the Harbor, which was regarded as one of the finest in the world and principally concerned at that time with the imports and exports of south China. Beyond was the New Territories. Within them were a number of small towns and rural villages running out to the border with China, and the border crossing point at Lo Wu. The closest large city in China was Canton. The dialect spoken was Cantonese and Mandarin.
The local currency was the Hong Kong dollar and worth at the time 1/3d, (in pre decimal currency) or 16 to the GBP.
A series of rolling and steep sided rocky hills with some higher mountains that stretch into China mark the terrain.  Lower, the land being intensely cultivated with various crops and rice paddies. Scattered around the coast and off shore were  numerous small islands and little fishing villages.
The climate is sub-tropical; heavy rains and a humid heat at the times of the monsoon, hot sun in summer with more humidity and in the winter damp and cold.