When I started this National Service memoir, my model was a book, something static that is written then read. One of my joys in discovering web publishing is the interactive nature of it all.
Chapter 7 – Lo Wu, New Territories started by describing our arrival at Hong Kong and transfer to Whitfield Barracks, followed next day by a train journey from Kowloon to Fanling, the end of the line in Hong Kong.  A commentator was able to correct the record as he traveled on the same voyage as me, and has a distinct memory of marshaling there at the docks and proceeding to Lo Wu directly from the ship. This in turn prompted me to review my historical records, photographs and journal entries again. To my delight I found the photograph below of us on our second day in Hong Kong having arrived from Kowloon at Fanling: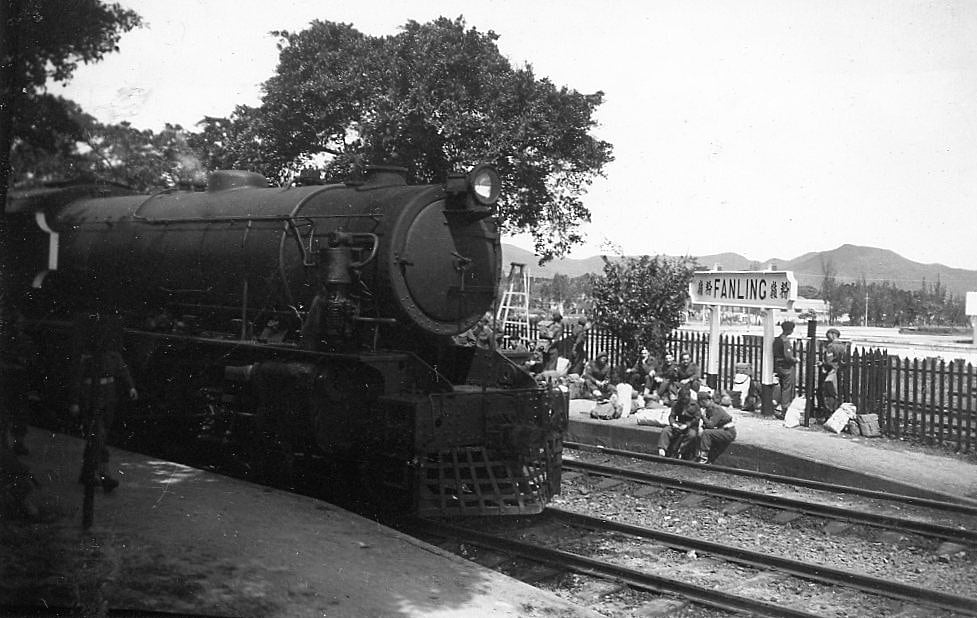 Awaiting transportation to Lo Wu after disembarking in Fanling are likely members of 98th Squad. Sitting to the left of the "Fanling" sign are probably Jim Dallaway and Frank Beames. On the right of the sign, standing and smoking is likely Bombardier S.
My hope is that I will have  a chance to repeat this type of post. While no one likes to make a mistake, getting the record of our time in the National Service correct is important, and the process allows one to better link other events together, and revisit the records to identify additional pictures. All part of the fun of a memoir on the web.